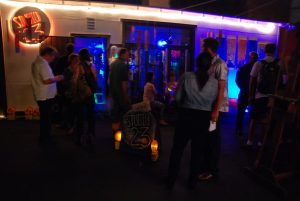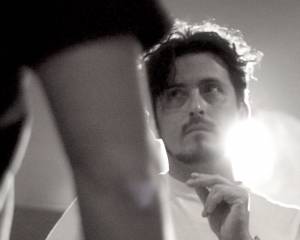 Studio 23 will be hosting a night of film created by artist Mario Escobar. Special private screening. Suggested donation of $5 – $15 sliding scale.
Dogs, edit & produce things. Life's little narratives fascinate & fluster me at the same damn time. -Mario Escobar
Doors: 7:30PM
Film: TBA
Studio 23 Art Lounge.
Join us for a cool and casual evening of film, art, beer and wine and maybe a heated game of pick-up-sticks.
We will be showing an array of east bay artists as well. Visit our neighbors while you are out, at 3Dot and The Red Door on Encinal.
More about Mario
BIO
MARIO ESCOBAR
Mario Escobar is an award-winning director, producer and editor working out of the Outer Sunset in San Francisco. With a love of life's little narratives, Mario brings drive and passion to all projects he tackles. He has worked with SF Edit, Loteria Films, Glass Metal Stone, The Academy of Art University, Corvid Films, Shandobil Communications and scores of other folks in the Bay Area. His first feature length documentary 'The Pitch'. won Best Picture at the Bronx International Film Festival, and his work has screened on PBS, CSM, Broadcast television, the Mill Valley Film Festival, Brooklyn Underground Film Festival, and festivals throughout United States. He currently edits out of his Gorilla City Productions studio in Ocean Beach California with his best friend and constant companion Melvin dog by his side.