Accepting submissions from artists in the East Bay | San Francisco Bay Area | Oakland | Alameda | Berkeley & surrounding areas.
Current Call For Art:
2nd Fridays  | The Local |  Alameda Island Brewing Company |  Studio 23 BLAS Installation Artist |  100 UNDER 100 Group Art Show | Rent Space
---
Studio 23's 2nd Friday Art Shows
Submission Deadline: Ongoing
Email Submissions: art at alameda artists dot com (Please do not email before you read submission instructions)
Artists must be present at the opening reception.  Studio 23 hosts an open studio each month. If you would like to show your work at Studio 23 please email us using the general instructions below.
Opening Reception: 2nd Friday/Monthly
Call For Art Open:  Studio 23 2nd Friday Montly Art Shows
---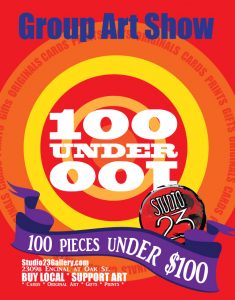 Submission Deadline: May 25 
Theme: Must be priced under $100 
Email Submissions: art at alameda artists dot com (Please do not email before you read the general submission instructions)
Artists must be present at the opening reception June 22nd 7PM
https://www.facebook.com/Studio23Alameda

Light Opening 2nd Fri June 14
Opening Reception Saturday June 22
Encore July 7th during the Summer Art Fair
Closing 2nd Fri July 12th


Pick Up TBA
---
 Studio 23 BLAS Annual Installation Artist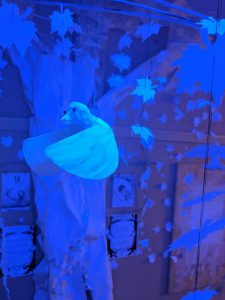 Be the next installation artist at Studio 23!
We are looking for artists interested in creating blacklight art show installations. You must apply to be accepted.  Studio 23 typically takes 30% commission on art sales/donations.  However, installation terms may vary.  Work must be complete a month prior to the first opening so that we can properly promote it. Experience in installations is a helpful and we would love to see your previous work.  To apply please email us.  Be sure to make your email subject "studio 23 installation artist" or we may not see your entry.
October's Blacklight Art Show installation must be completely installed by September 1st.  This means you will want to plan your installation accordingly.  We suggested starting the installation by the latest in August.  We can make special arrangements to give you access to the studio during the installation if needed.
Once/if you have been accepted you will be required to complete and submit our installation artist contract.  Thank you for your interest!
---

Call For Art: General Instructions
Note:
Artists must be present at the opening reception.
Work will be displayed for the duration of that particular show.
Any number of pieces and any size can be submitted.
We accept sculpture, installation, interactive, photography and all visual art for shows.
We only show original work.
We allow for prints to be sold at the show.  See more info on displaying prints below.
If your work has been selected please include an artist bio at drop off.
AGE: Artists under the age of 16 can submit for the "Junior Spotlight" for specified shows.
This will allow one child to display at a show.  However, keep in mind we are not editing our shows for children.  If that is something you are open to, feel free to submit when applicable.
Note: Not all shows will include a "Junior Spotlight".
Pricing: Most original work typically sells for under $250. There are exceptions, but most sales are between $50 and $100.  If you are expecting to sell your work for over $500 then this is probably the wrong venue.  Prints usually sell for $10 – $50. The gallery takes a 30% commission (50% on prints or items priced under $30).
Note: We also do occasionally have sculpture, special exhibit and installation work priced over the average price range.
How to submit  digital submissions for an upcoming show:
Digital Submissions = Emailed photograph of work in jpg format
For your work to be considered for an upcoming show it will need to be gallery ready before the drop off date. See more about how to be "Gallery Ready".
If you have already read the guidelines below and are ready to send your entry/entries, Email Submission Now To: art at alameda artists dot com
*Not following the instructions below may cause your work to not be considered.

---
 —Naming Your Files— 
Properly naming your files allows for us to archive and reference your image quickly.   No spaces, no special characters.  See example below.
Digital File Specs (aka your emailed submissions)
For each piece you would like to submit please include: 'Artist', 'Title' and 'Size'  & 'Price' directly in the file name when saving your image.
Example:  JessicaWarren-ChildBride-11×14-85.jpg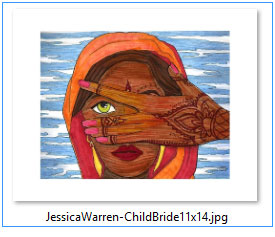 Note: Digital (emailed) submissions should remain 72dpi and under 8×10 in size, please do not send us GIANT files, try to keep them under 3MB each. A standard digital photo from a smart phone is usually around this size. .jpg format please.
---
—General Email Example—
Emailed Submission Guidelines
Email To: art at alameda artists dot com
*We do not put the full email address here because spam bots scrape pages – (just sound it out… the at is @ – its an email address).
Email Subject: "Title of  Current Show" art submission
Please use this in your email's subject.  If you submitted and have not heard back feel free to reach out to us.  Sometimes emails get lost or archived into spam. Using ("Title of  Current Show" art submission) as your subject will help ensure that it actually reaches us.
Note: Due to the high number of submissions we receive for shows we do not always reply to every entry.  We appreciate your entry and your efforts.  We will do our best to reach out to every artist personally.  If you have not heard from us after submitting and have concerns that your entry was missed please email us to check on the status.
Email Content: What the email content should look like.
Submission #1
Title: Red Balloon
Artist: Jessica Warren
Media: Ink
Price: $150
Size: 11×14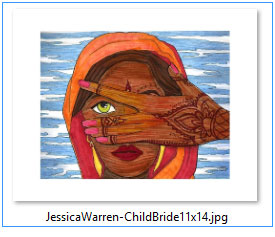 Submission #2
Title: Mannequin
Artist: Jessica Warren
Media: Acrylic on Mannequin Torso
Price: $400
Size: 25×40
Notes: Displayed on small light pedestal, 6.3″ diameter x 11.75″ high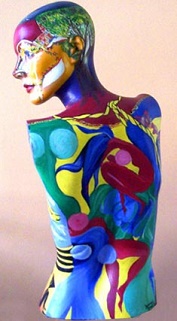 JessicaWarren-Mannequin3x5ft.jpg
Note: Please remember to name your jpegs appropriatey.
Example: JessicaWarren-ChildBride11x14.jpg

—End of Digital Submission Email Example—
---
Gallery Ready: How to prepare artwork for display
This step is ONLY for approved submissions.
All artwork for openings, receptions & special events must be provided Gallery Ready:

* Ready to hang with wires, hardware, properly attached.  All wall pieces must have a strong hanging wire or other hanging mechanism attached to the back.
* If it is on canvas, usually the sides will be painted.
* Photographs & Digital Art must be at a minimum 300dpi, framed and ready to hang.
(No 72 dpi or low res images please.  Make sure you are using the raw file.)
Note: Artwork submitted incorrectly may be eliminated from the show even if you have been approved via email.  It is hard for us to always determine if your work is gallery ready via email.
---
How to create tags and print forms.

Below are instructions on how to submit your work online.  This step is only taken if… your work has been accepted for a show.
All artwork must first be submitted via email, see instructions above.
*  All artwork forms and tags must be completed and dropped off with your artwork.  Print form and tags now.
* Two tags for each piece submitted.  One will stay on the back of the painting, one will go on the wall next to it.
* Lightly tape both tags to the back of your work.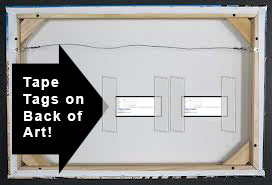 Email Questions to: art at alameda artists dot com (sound it out)
---
Studio 23 Commission
>> Artwork
Creating Tags:
* The gallery takes 30% commission on artwork.  50% on prints or any item priced under $30.
* We do not charge hanging fees.
Note: Please make sure you add the Studio's 30% to your price.
Q: How much should I price my work?
A: Artwork prices vary. The majority of our art sells between the range of $80-$150. However, work has sold for as much as $800.  If you want your work to move, price accordingly. We typically will not show work priced over $1000.>

>>Prints
As far as prints go…
1. You can put them in a bin to display.
2. Each print should be in it's own clear plastic sleeve.
3. All prints should be priced the same.
4. Create one tag.  You don't have to price individually, just put the tag on the bin.
Example: "All prints $15ea" or however you decide to price them.  Prints sell best priced under $30.  This is for less expensive prints.
Note: A high quality archival paper, signed, numbered and framed giclee would be priced higher. Giclee's like this sell from around $40 and up to $100 or more.  The galleries standard commission, 30% would apply.  This type of print would require it's own individual artist's tag as well.
5. The studio takes 50% on items priced under 
$30
.
Display Ideas for Prints.
Space is limited.  Please provide a self-contained display stand and be sure your prints have been approved.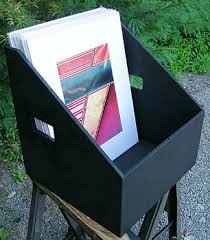 *Note: If you have been accepted for a show, please be sure to bring your artist bio to the drop-off.  Thanks!
---
The Studio 23 space is available to rent for classes, solo exhibits and special events.
To rent the gallery space please send all inquiries to [ art at alamedaartists dot com ] w/ subject "Rent Studio 23 Space".
Please provide us with as much detail about your event as possible.  Someone will get back to you shortly.
Owners:
Wesley E. Warren/ Jessica Warren
Website:
http://studio23gallery.com
Email: 
art at alamedaartists dot com (Preferred method of contact)
Phone: 
415.580.2309
Snail Mail: 
2309B Encinal Ave. Alameda, CA  94501
---
Forms & Tags:
All artwork must first be submitted via email, see instructions above.

Please print and bring the following files to drop off.
Be sure to add 30% to your base fee when printing and/or creating your own tags.  50% on items priced under $30.
---
2019 Call For Art: ATTN #eastbay #bayarea #oakland #sanfrancisco #berkeley #alameda
Thanks for your interest in showing at Studio 23!
Before submitting to a show please review the submission guidelines.
Here is a rough outline of our upcoming annual shows.
– –
2nd Friday Art Walk: 2ND FRIDAY, MONTHLY
100 UNDER 100: 2ND FRIDAY, JUNE
Alameda Summer Art Fair & Maker Market: 1st SUNDAY, JULY
Halloween Blacklight Art Show: 4TH SATURDAY OCTOBER
Other shows TBA