EMAILED SUBMISSION GUIDELINES
Email To: art at alameda artists dot com
*We do not put the full email address here because spam bots scrape pages – (just sound it out… the at is @ – its an email address).
Email Subject: "Name Of Location" art submission
Please use this in your email's subject. If you submitted and have not heard back feel free to reach out to us at jessica at ArtPush dot org. Sometimes emails get lost or archived into spam. Using ("Name of Location" art submission) as your subject will help ensure that it does reach us.
Email Subject Example: Alameda Island Brewing Co. Art Submission
Note: If you have not heard from us after submitting and have concerns that your entry was missed please email us to check on the status.
Email Content: What the email should look like.
Submission #1
Artist: Jessica Warren
Title: Red Balloon
Media: Acrylic
Size: 14×11
Price: $150
Note: Please remember to name your jpegs appropriately.
Coordinate your jpg title with your art specs.
jpg Title Example: JessicaWarren-RedBalloonAcrylic14x11-150.jpg
---
GALLERY READY PREPARING YOUR WORK
This step is ONLY for approved submissions.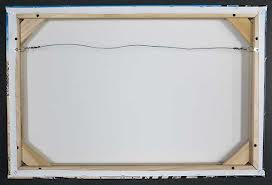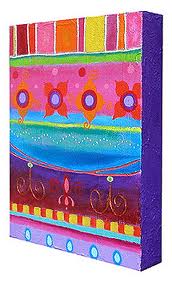 All artwork for openings, receptions & special events must be provided Gallery Ready:
* Ready to hang with wires, hardware, properly attached. All wall pieces must have a strong hanging wire or other hanging mechanism attached to the back.
* If it is on canvas, usually the sides will be painted.
* Photographs & Digital Art must be Gallery Quality, at a minimum 300dpi, framed and ready to hang.
(No 72 dpi or low res images please. Make sure you are using the raw file.)
Note: Artwork submitted incorrectly may be eliminated from the show even if you have been approved via email. It is hard for us to always determine if your work is gallery ready via email.
---
TAGS, FORMS, PAYMENT & BIO
This step is only taken if your work has been accepted for a show.
*  Print tags for your artwork or create your own.
* Tags are to be lightly taped to the bottom righthand side of your work.
* Leave the Artist Agreemnet Form at the bar in an envelope marked: Sept/October Artist Agreement Form For Jennah.
* Your artist bio/statement can be taped up on plain paper or framed and hung with hook and wire.
* Include your accepted means of payment and artist contact information.
Q: How much should I price my work?
A: Artwork prices vary. The majority of our art sells between the range of $80-$150. However, work has sold for as much as $800.  If you want your work to move, price accordingly. We typically will not show work priced over $1500.

Email Questions to: art at alameda artists dot com (sound it out)
---
PRINTS
You can sell prints during your show if you decide to do an opening and/or closing reception. Do not leave prints at the location because there is no one to watch or manage them.
Display Ideas for Prints at Your Opening
Space is limited.  Please provide a self-contained display stand and be sure to ask where the best place to put the display during your reception. Do not leave prints at the location.

---

Contact us:
The Studio 23 space is available to rent for classes, solo exhibits and special events.

To rent the gallery space please send all inquiries to [ art at alamedaartists dot com ] w/ subject "Rent Studio 23 Space".

Please provide us with as much detail about your event as possible. Someone will get back to you shortly.

Owners: Wesley E. Warren/ Jessica Warren
Website:http://studio23gallery.com
Email: art at alamedaartists dot com (Preferred method of contact)
Phone: 415.580.2309
Snail Mail: 2309B Encinal Ave. Alameda, CA 94501