Monthly Archives:
May 2016
May 10, 2016 in General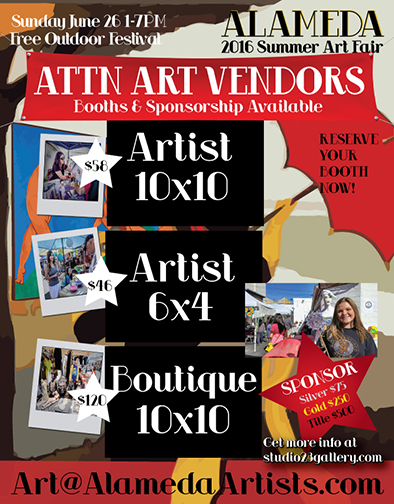 Reserve your booth for the 2016 Summer Art Fair. An Art Fair for Artists by Artists…
May 7, 2016 in General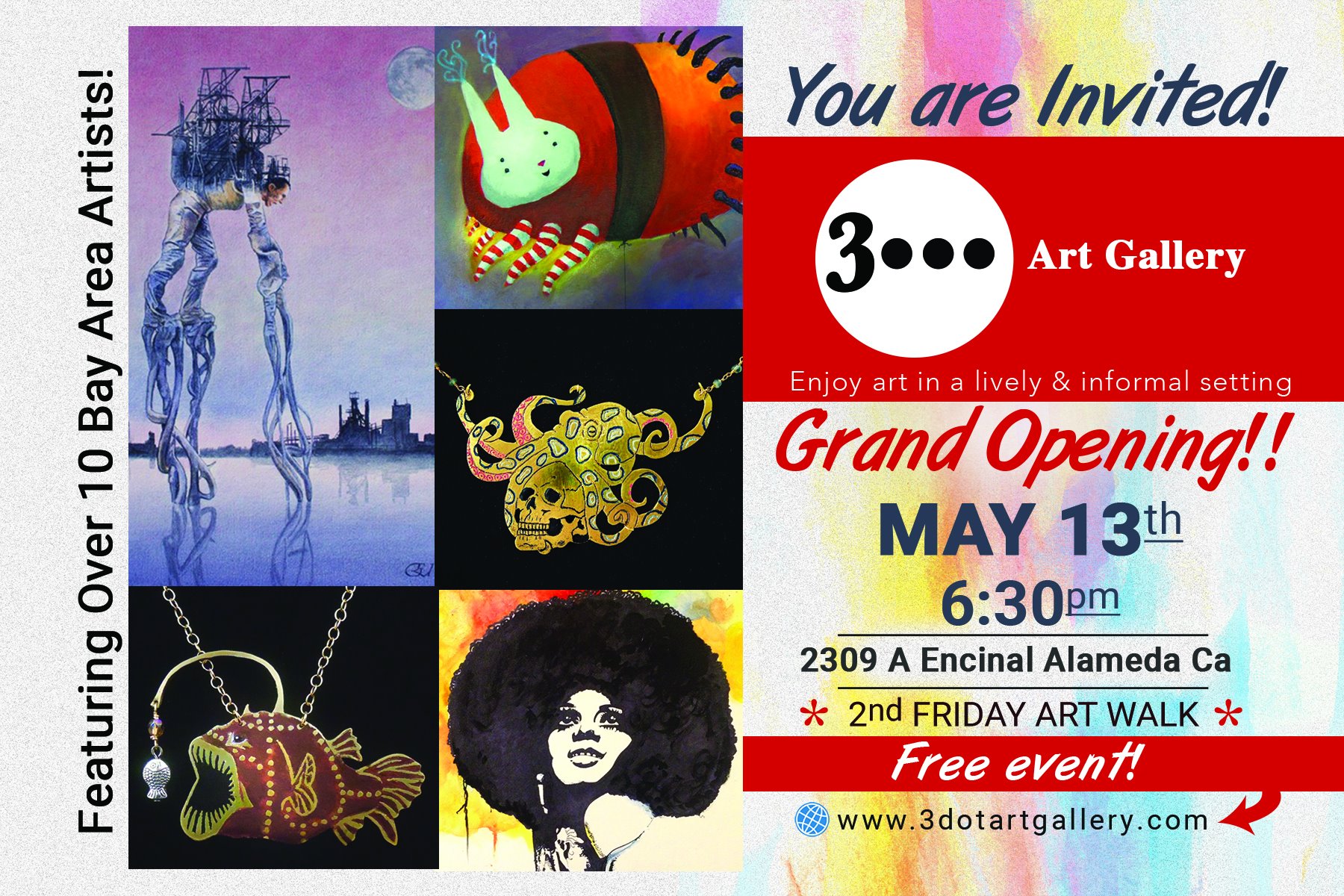 Come check out the newest gallery in town! 3Dot Art Gallery is having a grand opening on May 13th during Alameda's 2nd Friday Art Walk… and it's FREE! More than 10 local artists will display a diverse sampling of art including paintings, illustration, photography, mixed media, and wearable art, among others.
The show promises art enthusiasts a variety of different forms of creativity. Enjoy interesting art and meet new people in a friendly and creative atmosphere!
Sara Edge (co-owner)
Dave Sylvester (co-owner)
Bill Weber (co-owner)
Arianna Siegel
Mark Thompson
Ayah Andoh
Salome El
Nicolas Ceasar
Nick Shev
Jack Gonzales
Lisa Corrie
Kirkland Melton III
Jason Knight
Matthew Mills
… and more!