Studio 23 curates the art for the Alameda Island Brewing Company.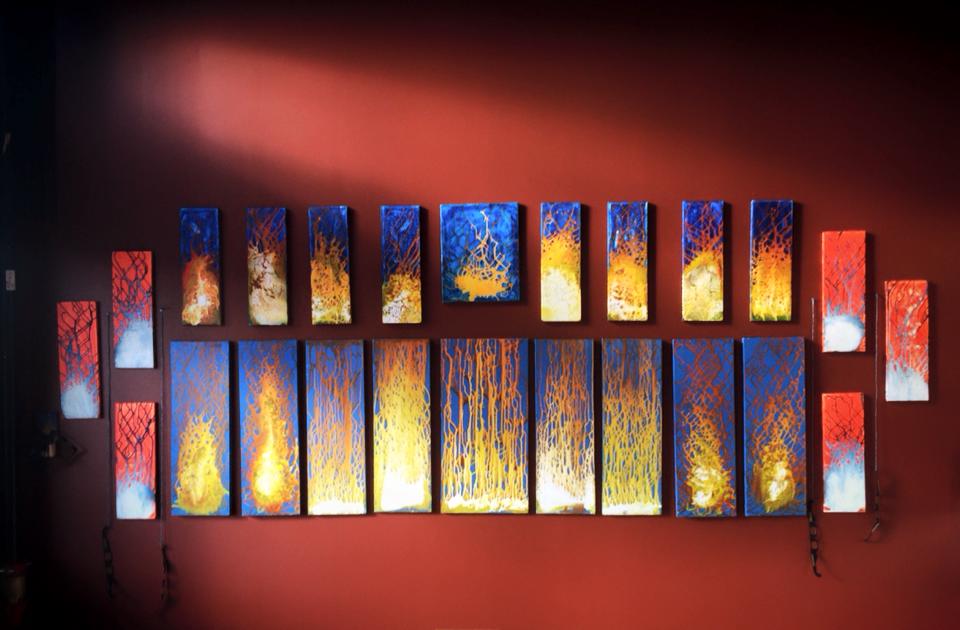 To submit your artwork to AIBC please use the instructions on the general submission page but make your email's subject: 'AIBC Art Submission'
Artwork rotates every 2 months, also see http://www.alamedaartists.com/calendar/
Arists are responsible for hanging and pulling down their own work.   Studio 23 will notify you when it is time to hang/pull.
Nothing that requires more then a nail should be hung without prior approval.
What you will need to bring with you to hang:
Please be sure to bring your own hanging supplies.
Signed Artist Agreement Form.  Print a copy to bring in with your work the day you hang.
Contact information for Studio 23.  Email, URL, Social Media, Phone, Address
Framed and printed bio to hang by work
Painting Information Tags
---
Selling your work:
It is your job to sell your work.  Be sure to have your contact information on the wall.  You can choose to allow someone to take it with them if they've paid but do not leave a blank spot on the wall.  Be sure to replace your sold piece asap.
Work sells better if you do it on the spot.  If someone is interested don't wait.  However this is just a suggestion. (If you prefer you can arrange to meet a client in person.)
If you choose to arrange a sale over the phone and/or email, feel free to use the following method.
1. Put your phone number up on your tags and bio that accompanies your work.
2. Put your Paypal email (or w/e $ src you use) on the tags and bio.
3. Once the clients payment has gone through allow them to remove your work to take home.
(You can arrange the entire sale over your cell phone, just do not allow the patron to take the work until you see the payment has cleared)
*Note: Please come in asap to replace the empty spot.
*Note: Alameda Island Brewing Company and Studio 23 are not responsible for stolen or damaged property.
---
Opening Reception: ( Optional)
AIBC allows artists to have an opening reception.  You are in charge of putting it together.  If you have special requests, then be sure to clear it with AIBC first.  And obviously DO NOT bring any drinks or booz! Doing so  competes with AIBC sales.
We suggest you pick a 2nd Friday for your reception.  2nd Friday is the night of The Alameda/Jingletown Artwalk.
Once you have the date confirmed you can request AIBC to have your opening reception listed here FridayArtwalk.com
Best of luck and have a great show!